KONZERT
Freitag 06.10. - Einlass ab: 21:00
Hathors & The Deadly Sons
Noise Rock, Grunge aus Zürich/Winterthur & Dark Rock´n´Roll aus Copenhagen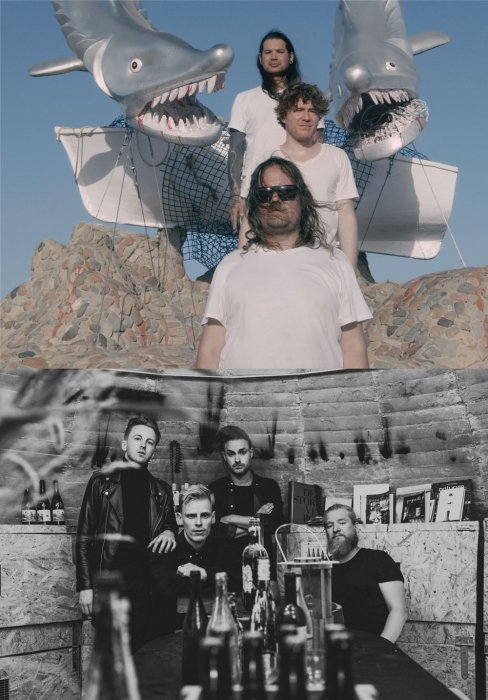 Es gibt Rockbands, die tragen die Sorgen der Welt auf den Schultern. Andere feiern lieber Party. Hathors gehörten früher eher zur ersten Sorte. Aber wenn die Band in ihren zehn Jahren eines gelernt hat, dann ist es dies: Zum Leben gehört auch ein bisschen Luft und Liebe.
Die Hathors waren die Lehrlinge am Tempel der Göttin Hathor im Alten Ägypten. Nebst der Kunst war sie zuständig für Liebe, Tod und Trunkenheit. Erstaunlich, dass vorher nie jemand auf diesen perfekten Rock'n'Roll-Namen gestossen war.

Homepage: hathors.info


The Deadly Sons are not trying to recreate a sound from the past or revolutionize with a new genre. They play dark rock n roll, in which the rebellious and untamable is always smouldering. Now The Deadly Sons have created an entire full length album that manifests the band's own identity and self consciousness and gives a taste of the band's insisting and captivating energy that also characterizes the band's live concerts.

Youtube: Musikvideo "Talk You Into This"